1
« on: December 22, 2015, 11:10:25 PM »
OK, guys...its 2 days out to christmas and for me it is always time for forum-threads and podcast-listenings at the holidays, its a nice thing that Vic and Shaun make the year-end-podcast extraordinary long.
I love to listen it in the train going to my mothers house on the 24th.
What have we done in 2015...of course we was active, was´nt we?
Some restored,
some collected,
some collected and then restored
some disappeared due to privat problems but came back in silence
and at least one had to interrupt collecting since he ran out of space, something we all hate more than anything else in the hobby..don´t we?
Yes, it is Don Moazzezi/Alpha1 - the Godfather of european arcade-collecting we are thinking of.
Although he ran out of storage capacity he has bought one more game if I remember right...but for the next time he will be not as active as we know him.
Boy!!! This man got a 145+ machines in total. I cannot even imagine how that all would look like staying next to one another.
Lining them up would result in a row of around 90 meters!!!!




Might 2016 bring him some new space so he can continue what he loves to do the most and make him break the 100 meters boarder.
Was´nt it also the year he made another big arcade raid, maybe the biggest we have seen so far...I think it was.
It also was the year when I continued my big operator raid I started back in 2014 which also should have been finished within the year.
Believe it or not, there are still some parts out there I have bring to my storage....I am very curious if the 2016 will end this, it most probably will.
Furthermore it was the year when the the fight between me and Uli reached its peak.
However, and this is way more remarkable for ´15, we ended this and found a new way.
I even would rate him as an arcade-pal meanwhile.
And yes, it was Uli who disappeared for some time, actually for the most time of 2015, due to a dramatic change in his life. He came back in silence...and still he is very silent since not everything is how it was before the happening that changed his life from white to black.

I am optimistic that we see the old Uli again in 2016.

2015 was also an important year for Bela, you dont get your hands on a Tron every year, not in Europe.
I know it, I had contact with the seller as well, but could´nt get the deal to work, so congratulations Bela.

What else did we have....oh yes - in 2015 my best and closest arcade-friend Martin (Nilfisk) started to look for a storage, so I am sure we will see some action from that guy as well in 2016. Martin really became a friend in the past year. He helped me a lot and I enjoy the time whenever I meet with him.
In ´15 of course he found his super-cool Robo-cabinet. I am more than curious what will happen to this machine in the future.
And what have I done in this year?
Well, it did not start very promising...a game here, a game there...but nothing exiting in the first months.
Thomas, my guy in KY, etablished his life in 2014 and in 2015 everything went a normal way for him over there.
We lost some games as he was often to slow to call the same minute we saw them, but learned in 2015 that the market is big in the US, but also the scene is a lot bigger then in Europe.
You cannot wait and think about a game....see it, call it, pick it as soon as you can. This is how it works out in the states.
There are games that are gone half an hour after the ad was written.
Maybe we can increase in reaction-speed in 2016 and as much as I love that he get us games overseas, I really want to have him back in Austria. I miss him.
Speaking of Thomas and arcade pickups...it was also the year he was thinking to roll his Chevy Trailblazer over the edge.....BOY, that car gave him hard times.
He just could´nt keep that thing running.
Kind enough to make a trip to Ohio to pick to games for me, which turned out in a 13hours-ride, it was unbelievable that the car did´nt die....

In the middle of the year I have got to know an long-term collector who got decades of collecting behind him. A 1000 games ran through his hands over the years Mark (thats his name) says.
He became a real good friend of me and Thomas and I buy a lot of games from him. Fortunatelly Thomas got plenty of space for the collecting-hobby.
I personally call him the "holy Mark" as he is that kind of human you dont meet often in your life and when, they leave a big footprint.
I did´nt want to spend the money to go to Kentucky but since the man did so so so so much for me I really want to meet him and spend some time together with him and Thomas.
My collection raised dramatically since I know Mark...why? Because its him who makes all the trips accross Ohio and Kentucky for me which is very important especially now as Thomas suffers by a prolapsed disc...not very nice. I hope he recovers soon.
It happened when I delivered a truck-load of pinballs to him (he was in back in Austria for 2 weeks and used the time to buy a little....what else

OK, lets now have a closer look about what I have picked and what new games I have found this year.
How I said, the year did not start very exiting (not to mention that I could now walk the first 2 months after my accient with the broken ankle

First, the Tron-deal did not work out, although I am not as angry as the ZZZ-version does not have the cool profile, I am more the Midway-guy on this.
Not one but TWO Xevious´es slipped through my hands.
It is a problem with the german sellers (it was like that with the Tron as well) that they tend to sell games while I look for the shipping.
Then, I found a clean Super Hang-On and an old Pong.
I have got a contact of a shipper who can pick games that are not palletized. I called him and it was no problem to pick the machines.
Since I was not in a hurry I agrred that he can drop the 2 machines when ever he got a way to Austria.
After some weeks the guy disappeared.
Website-dead
Whats App-dead
Phone-dead
I might have no other chance than going to the police and tell them about this. The Super Hang-on was in the nicest shape I have ever came accros on a SHO...so I am very angry and sad about this.
In the end of the year I found more and more games every month.
Here is the list and some, but not all pictures of the games I found (or just picked) in 2015.
Killer Instict 2
Cyber Cycles twin
Pong
Super Hang-on
Afterburner cockpit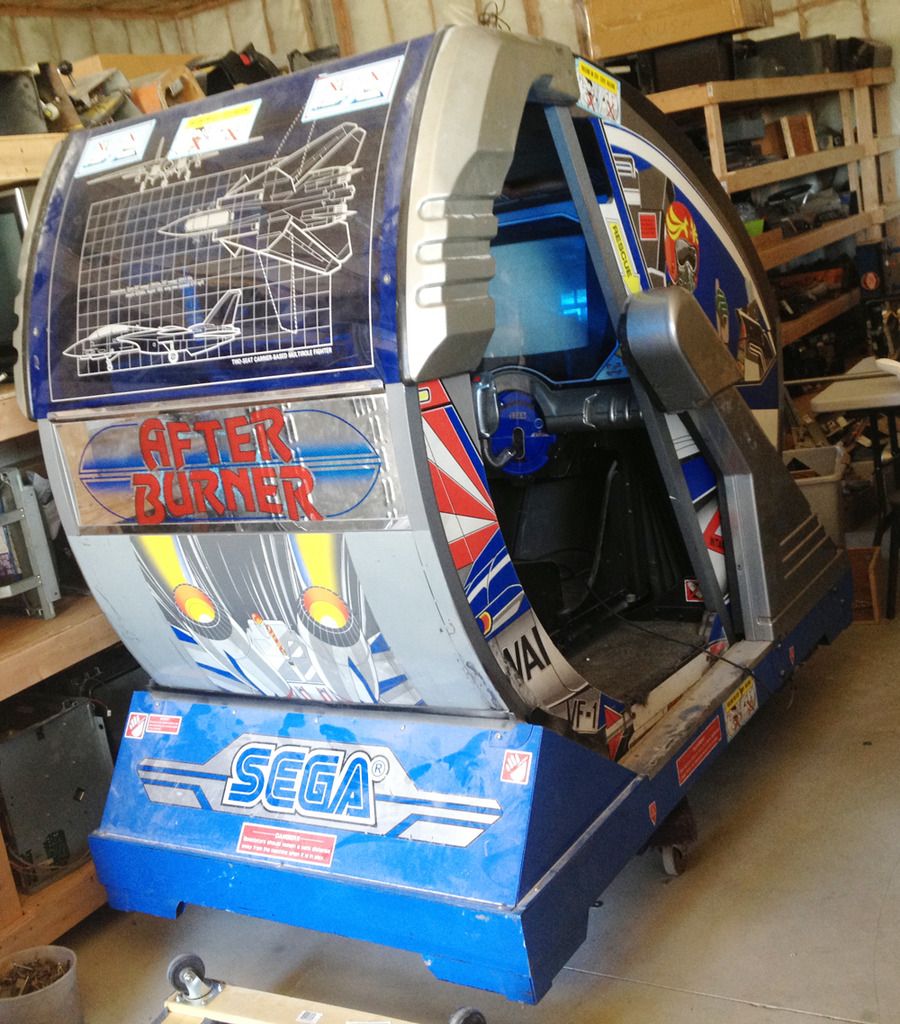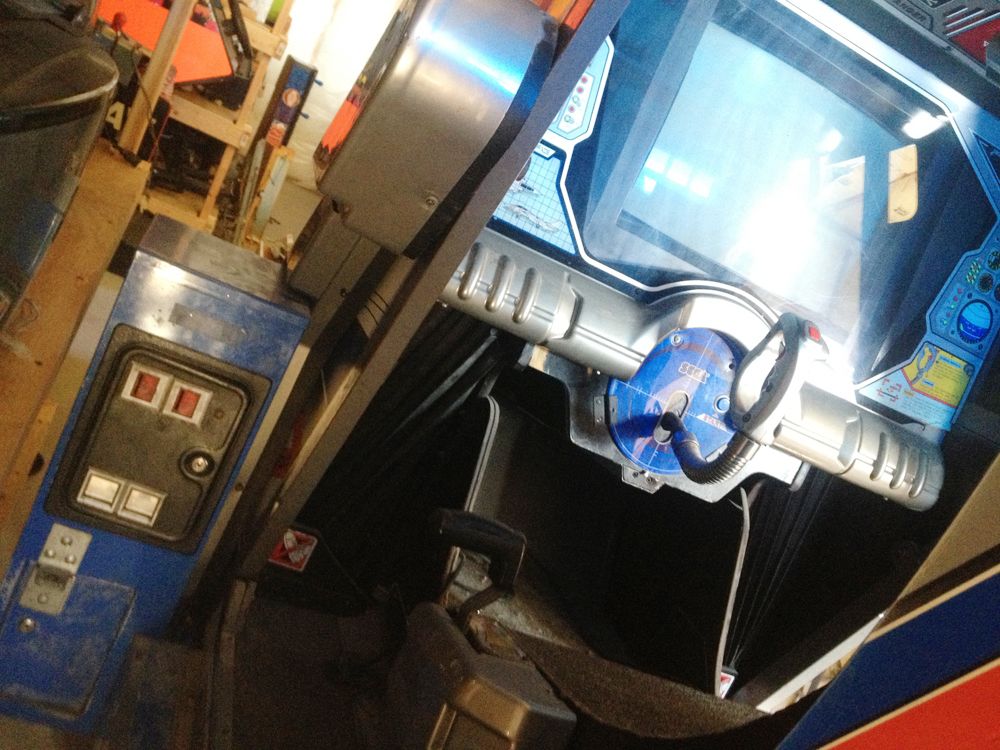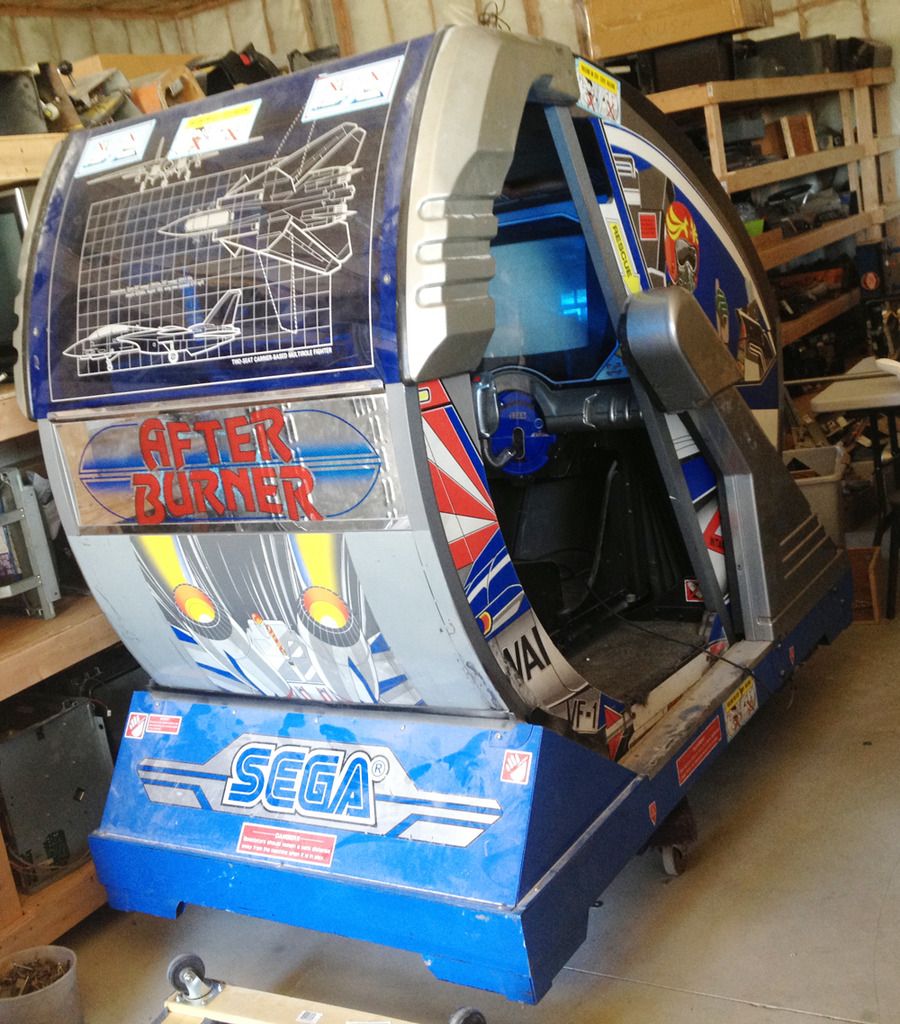 Karate Champ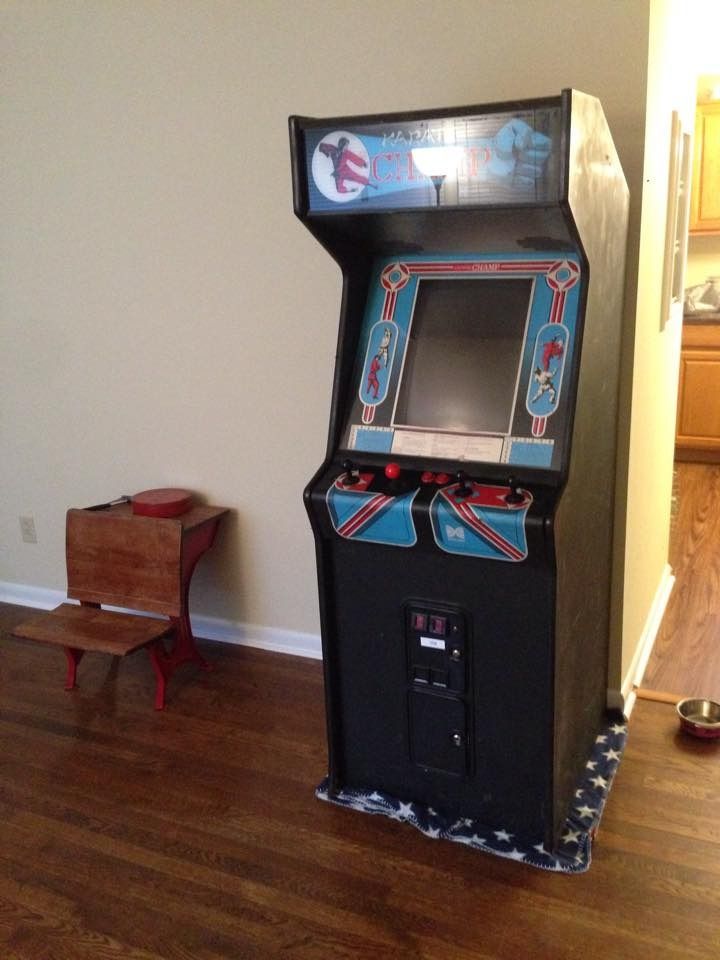 Pheonix (HUO)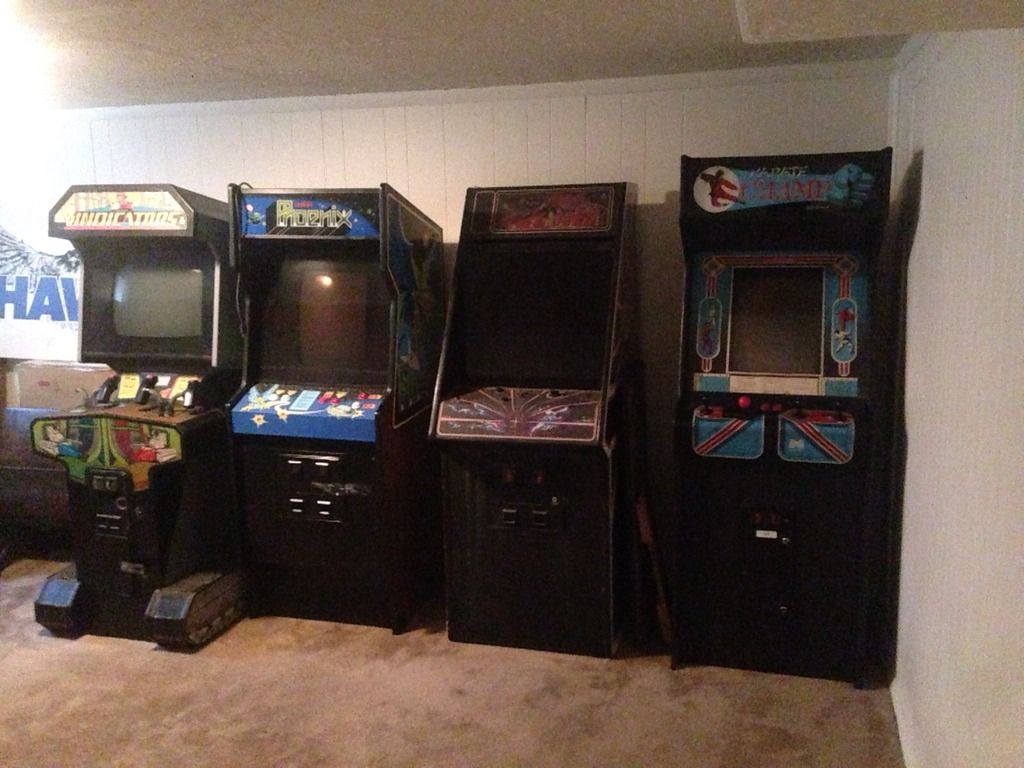 Tempest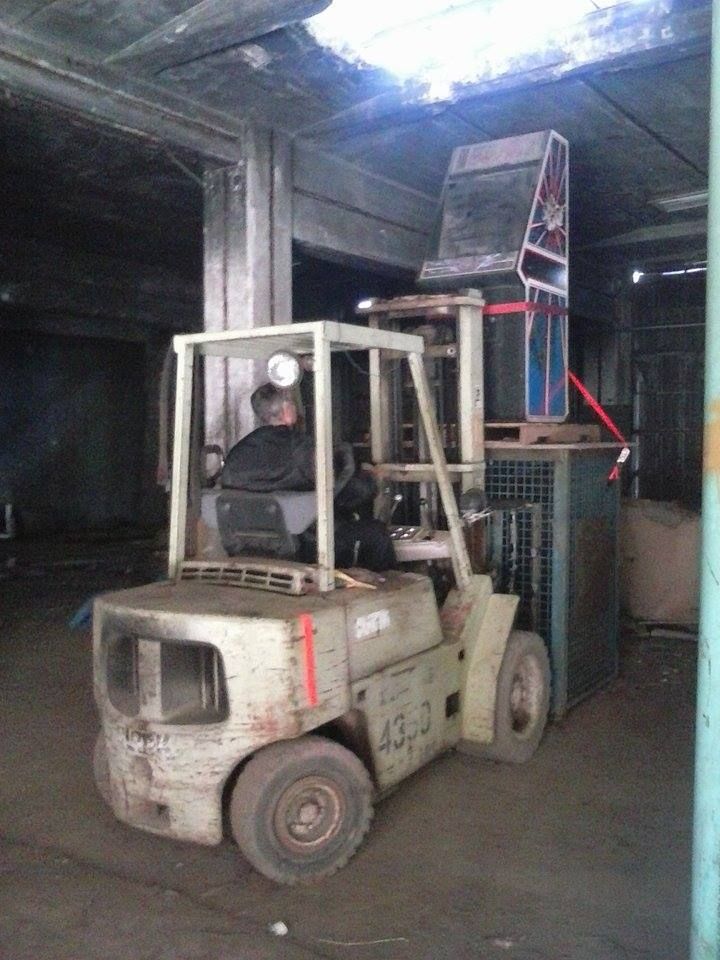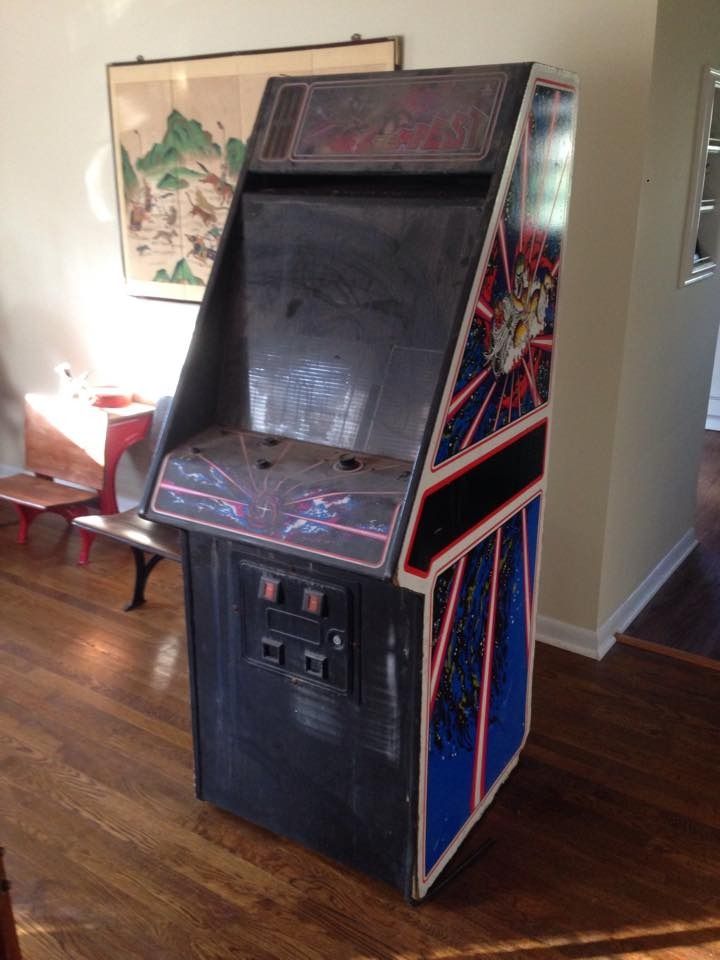 Then I won two auctions of the same seller with
Zaxxon and
Crystal Castle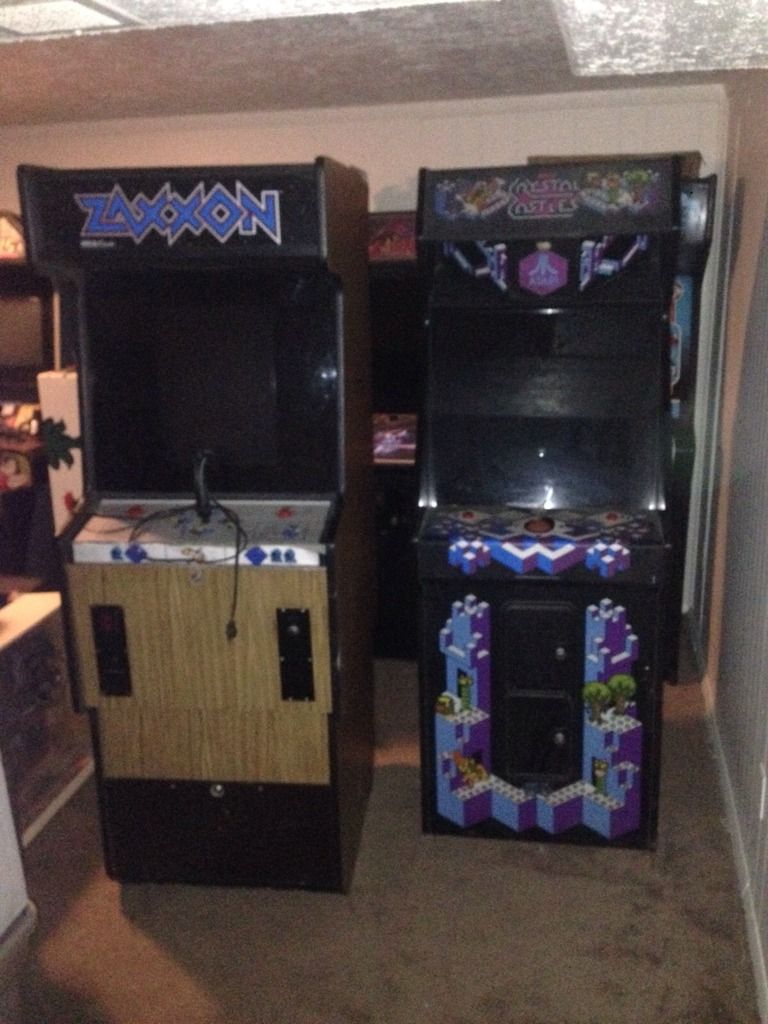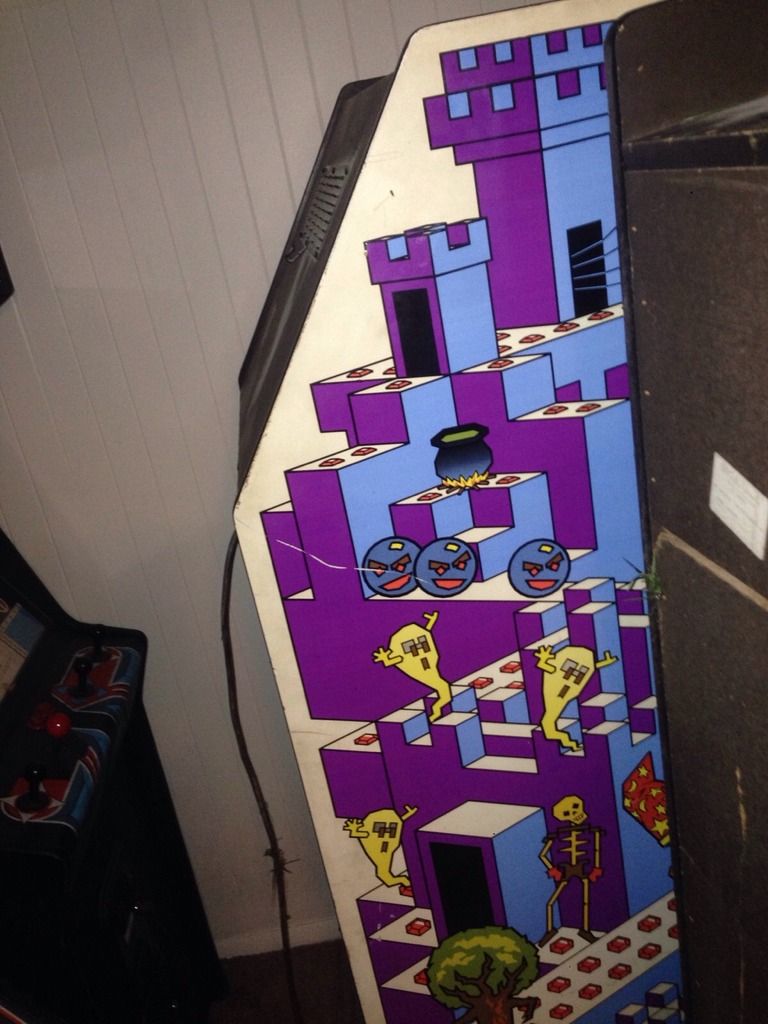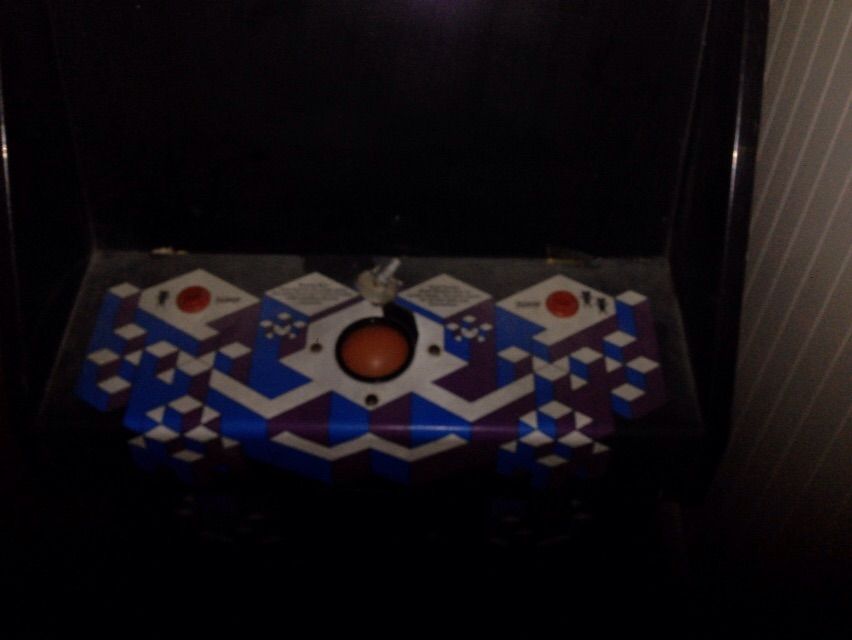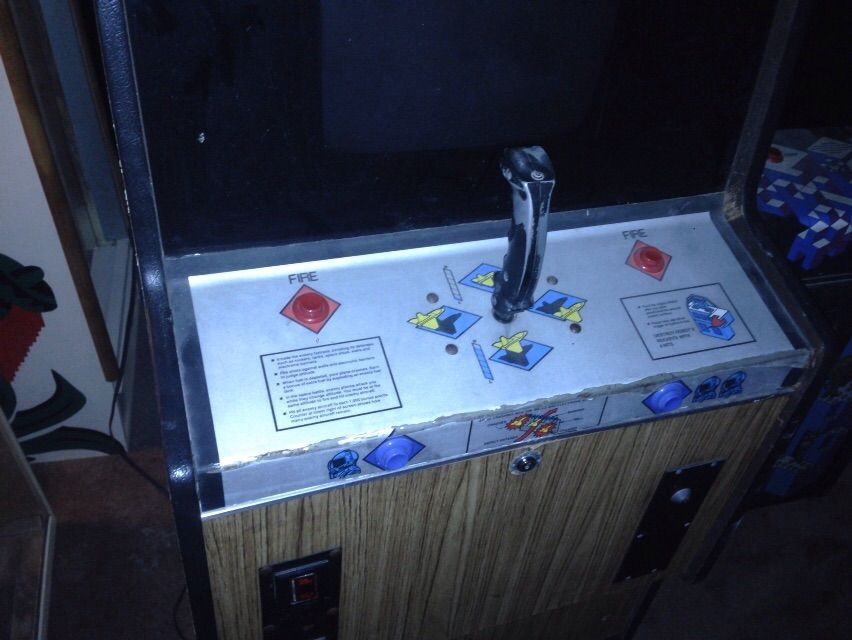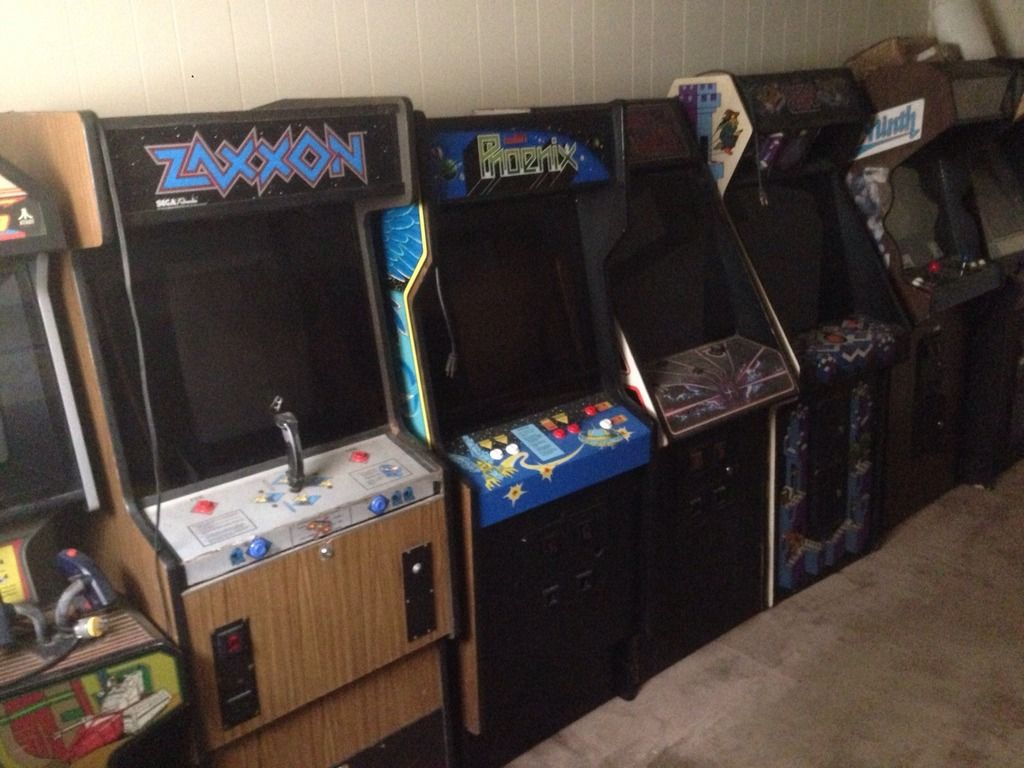 Meanwhile I picked the
Simpsons and two pins which are
Bally Radical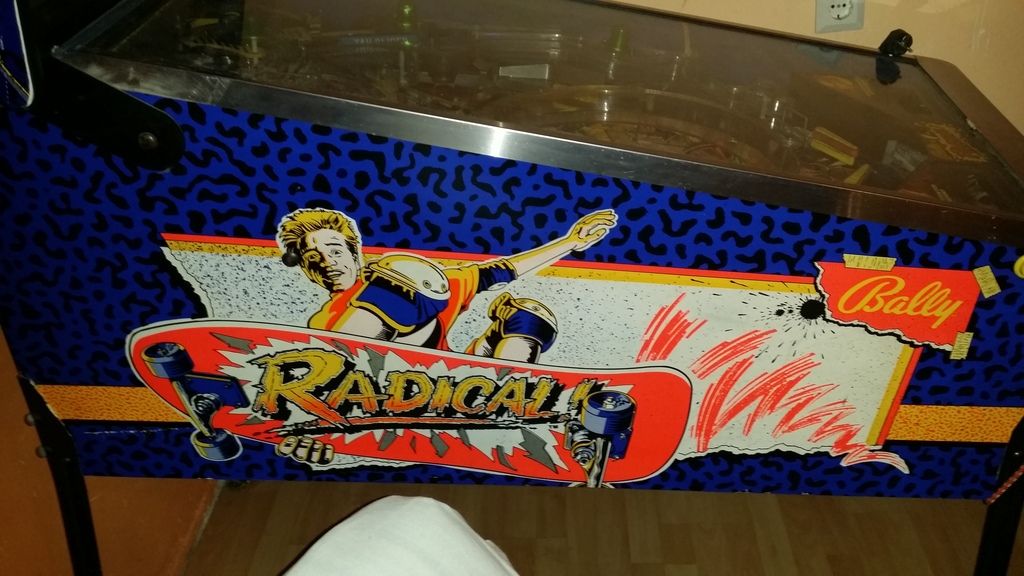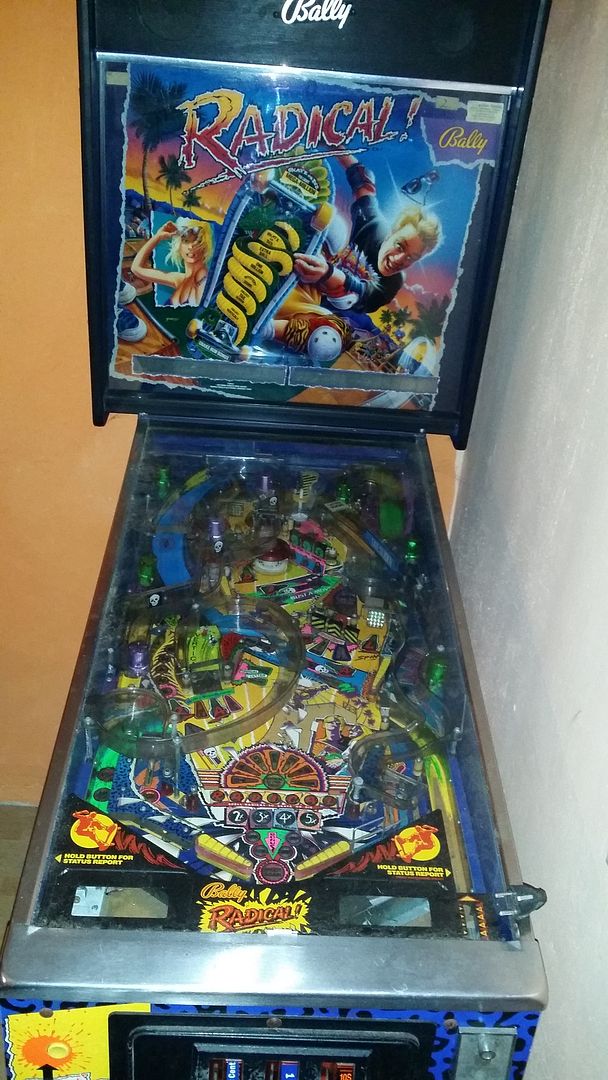 and
Bally Dr. Dude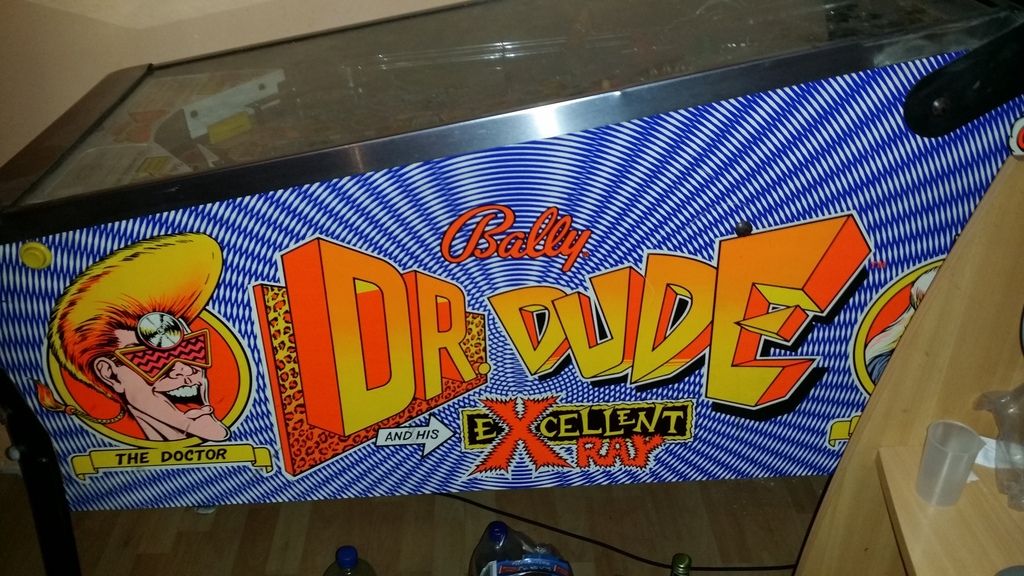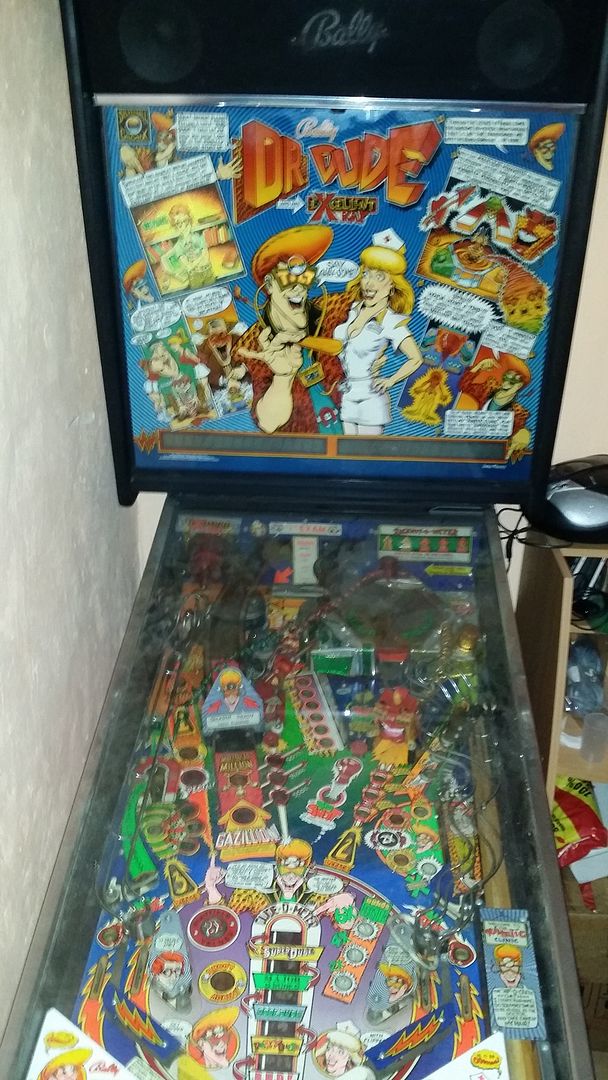 and Tailgunner II at once (it really was time)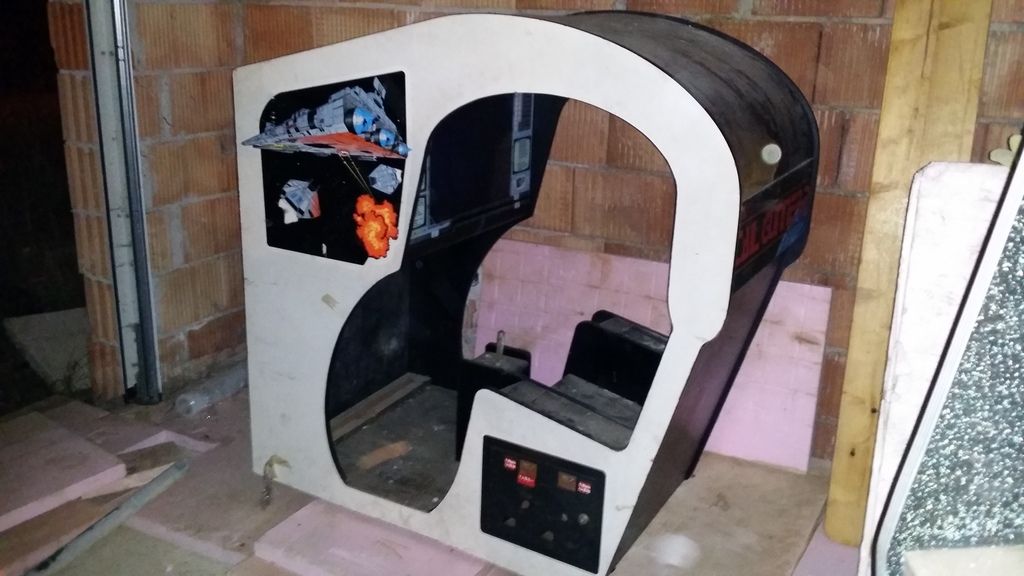 What an ass: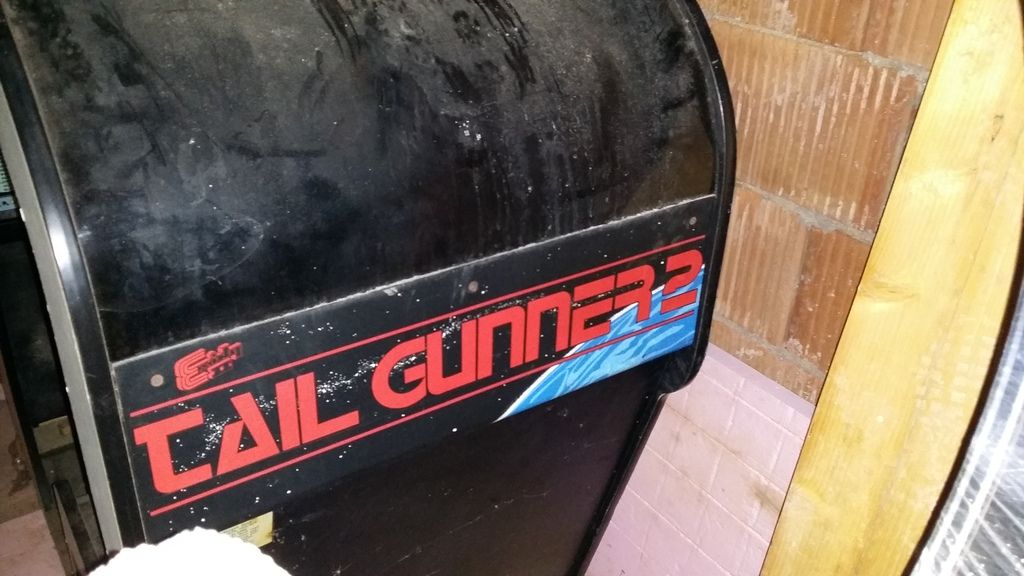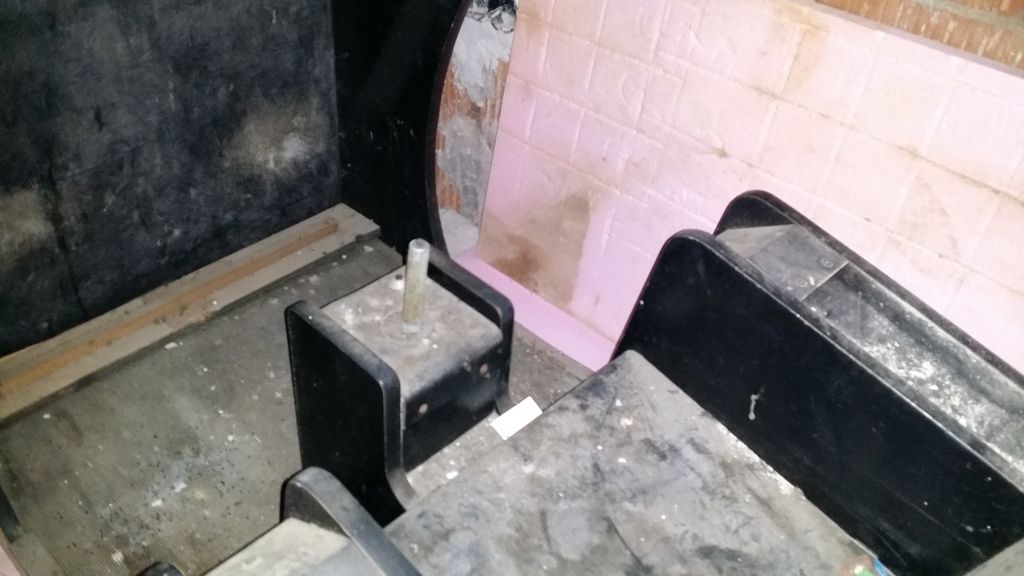 Pacman and
Super-Pacman....and
Reactor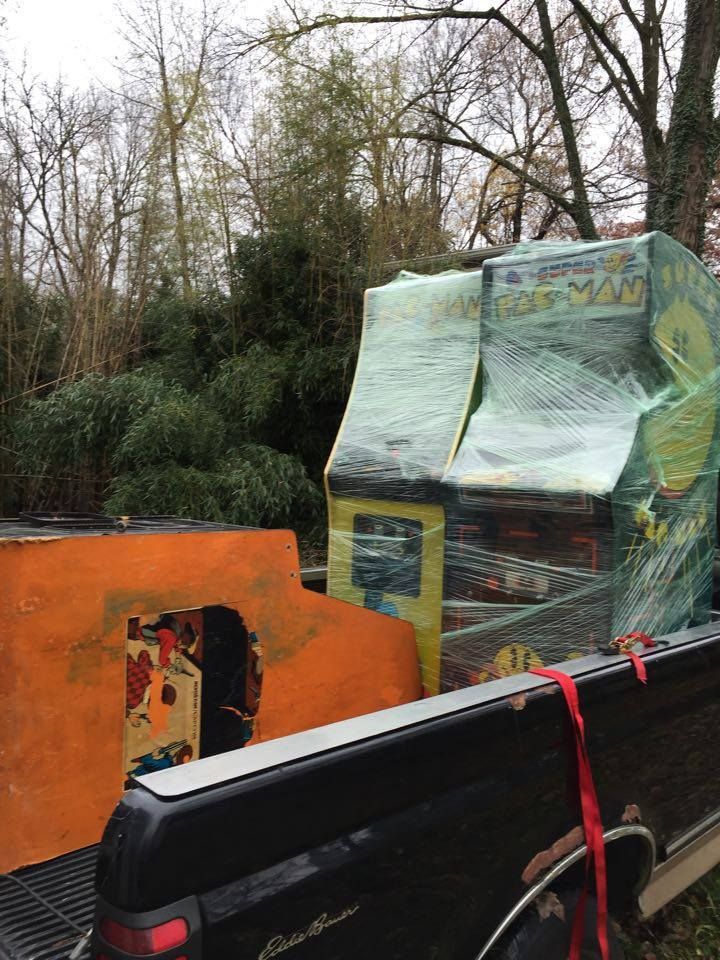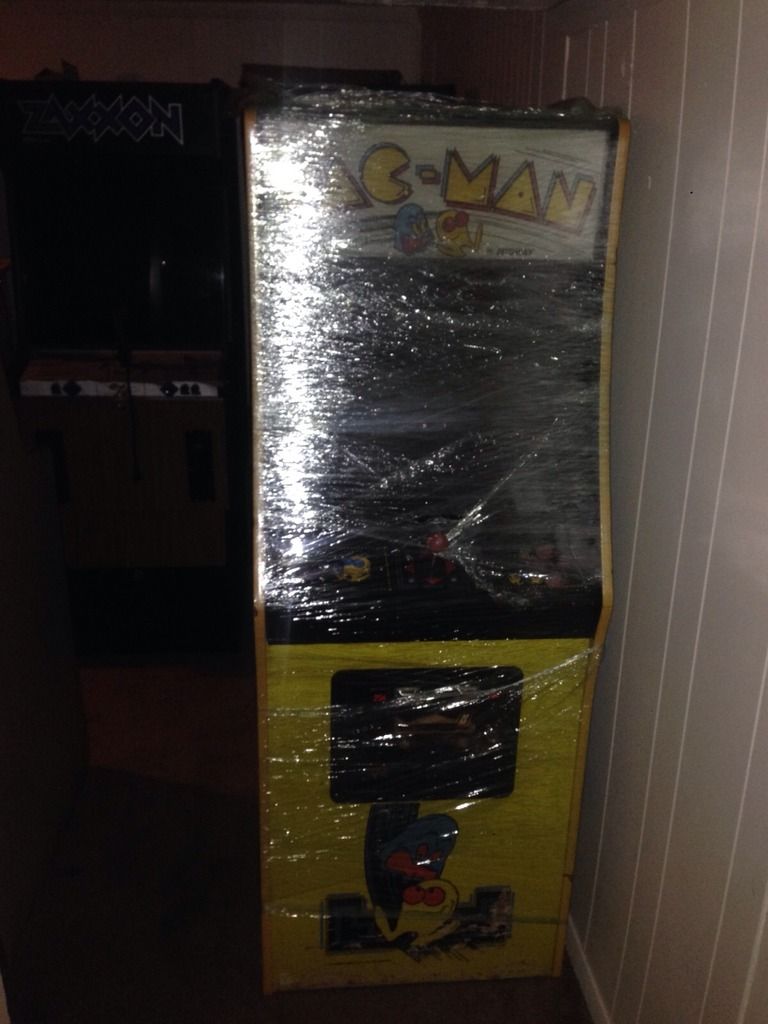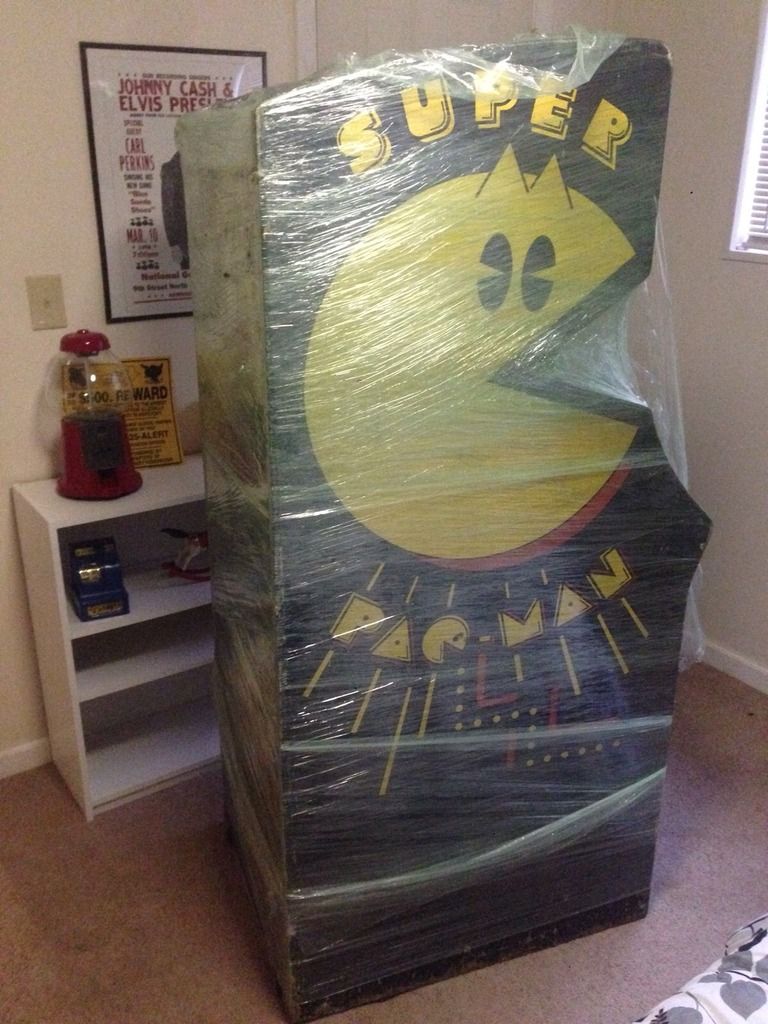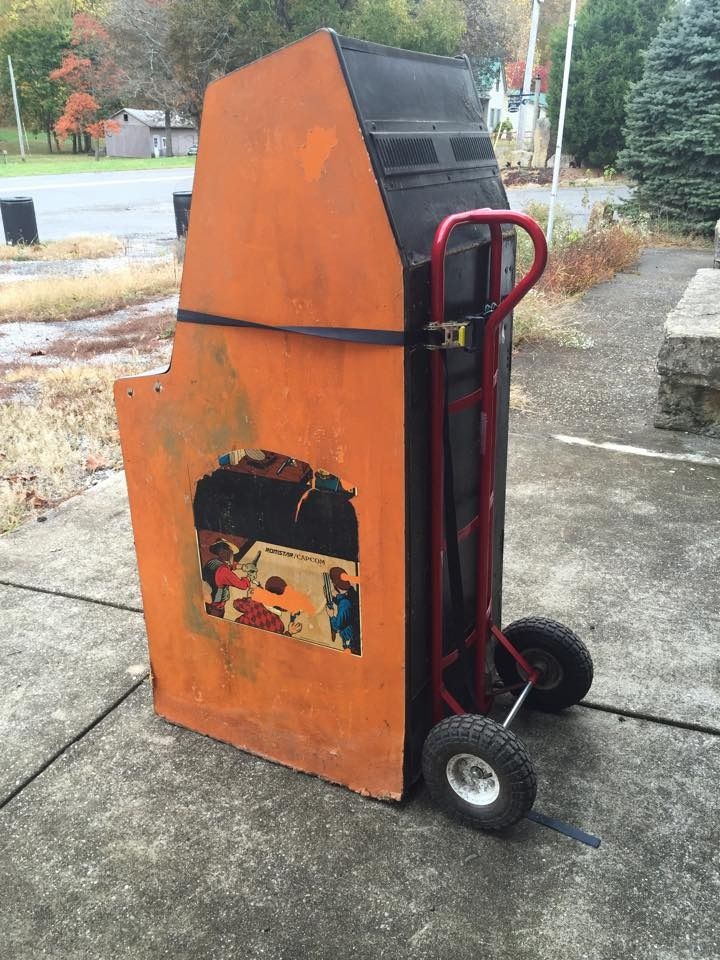 Here the Reactor when the holy Mark, my new very close friend from KY picked it.
Thanks Mark, all I can repeat to say is thanks my friend.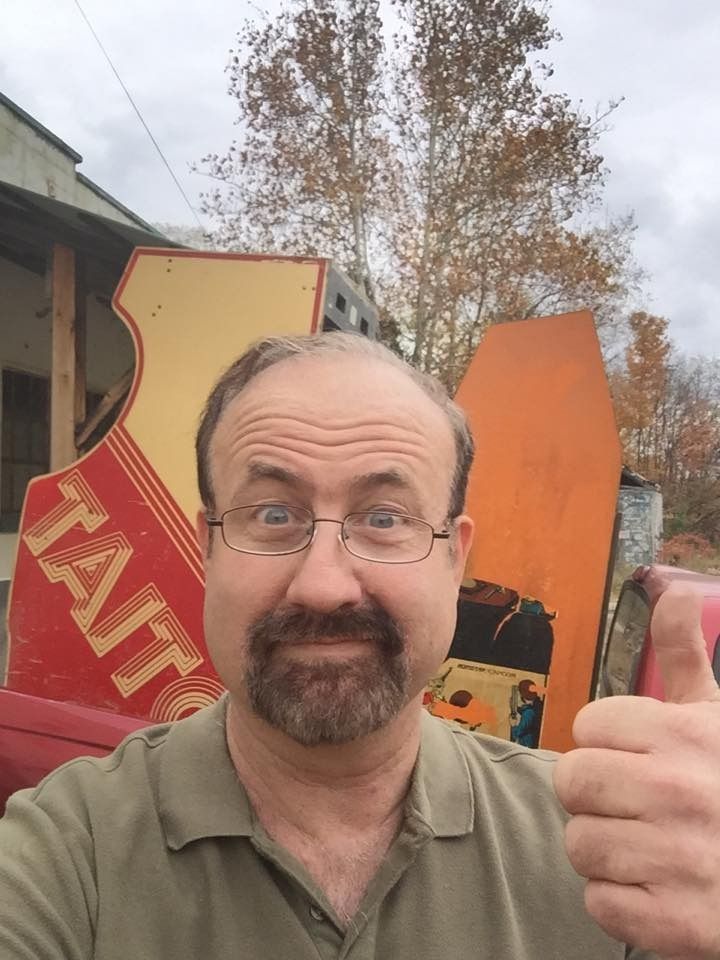 We continue with something I was long, looooooong after, a
Food Fight came along with a LeMans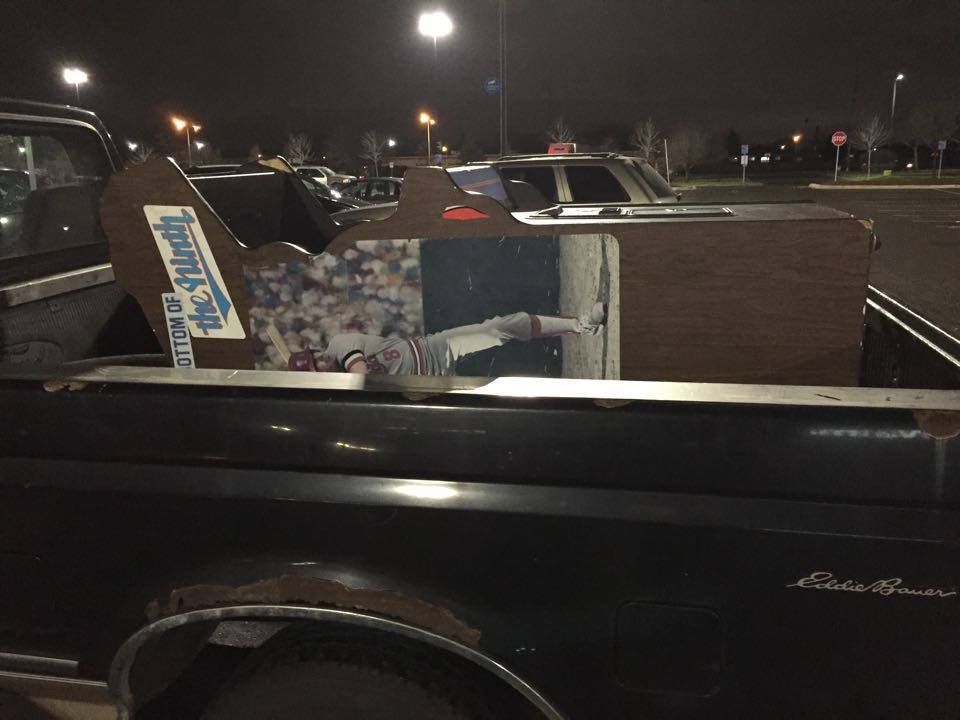 Look at this beautiful picture: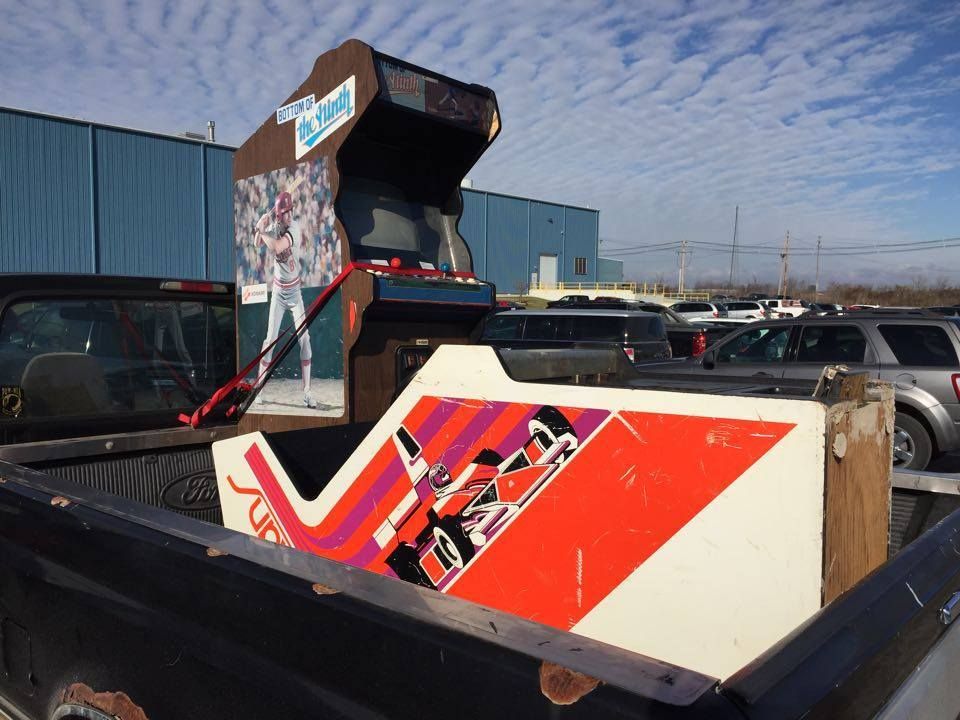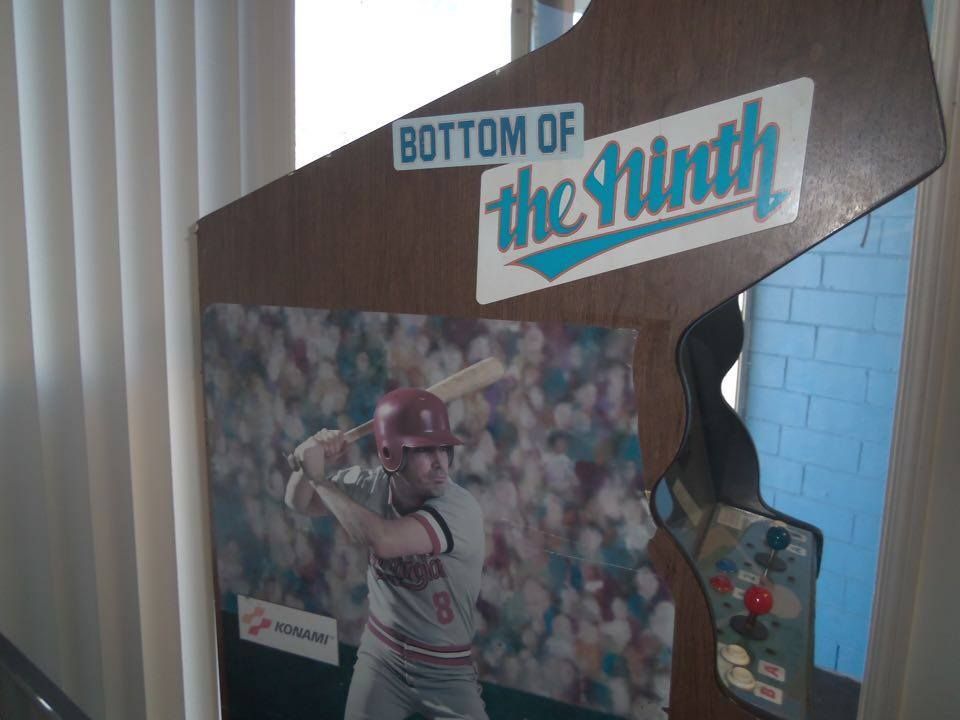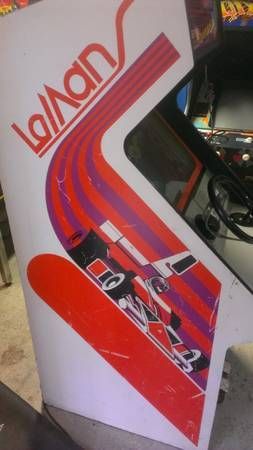 The LeMans was a 90$ pick-up but I could´nt love it more if it was a 1000.
And here 3 lots of games still being at the sellers and wait for the pick-ups.
Lot #1
Asteroids DLX (US-version)
Pac-Land
Professor Pac
Lot #2
Midway Seawolf
Midway Seawolf
Gun Fight
Midway Panzer Attack (EM-Game)
Super Break-Out (goes to Thomas as well) and.........
Lunar Lander
Lot #3
Frogger
Elevator Action
Defender
Space Fury
Q*bert
Tempest (another one)
Zaxxon (another one)
Black Widow
Star Castle
I am sure I have forgotten the one or other game....but its late and I am tired.
I will control the list tomorrow and might add pictures as soon as I got them.
Here are some impressions of what we collected in the US so far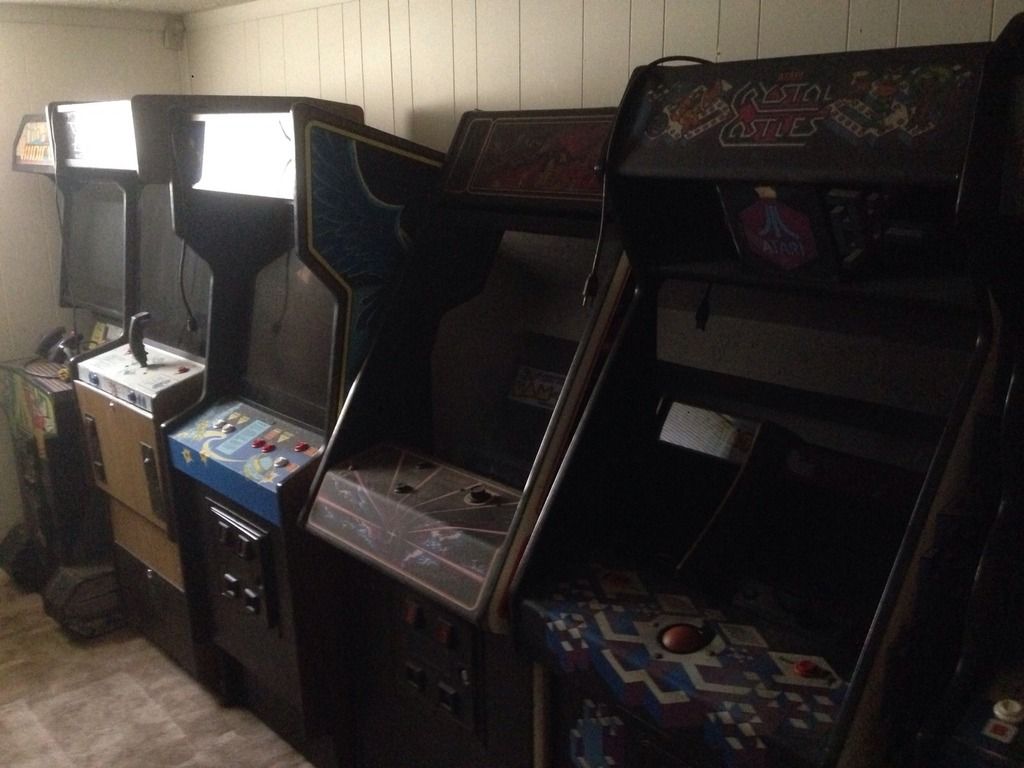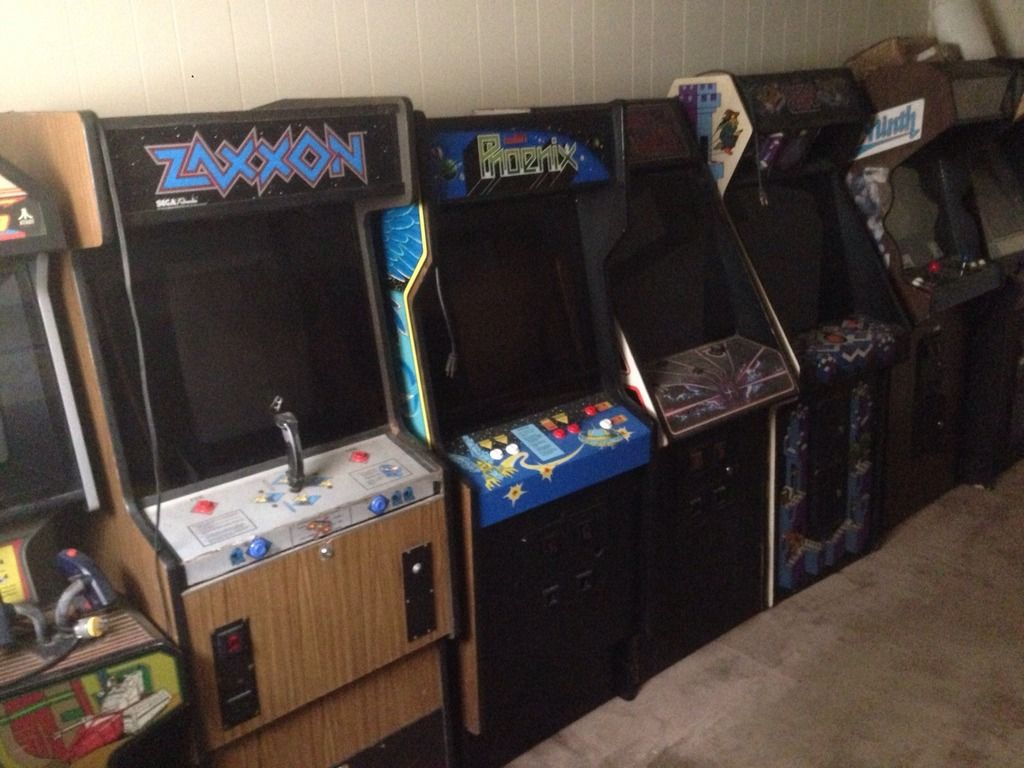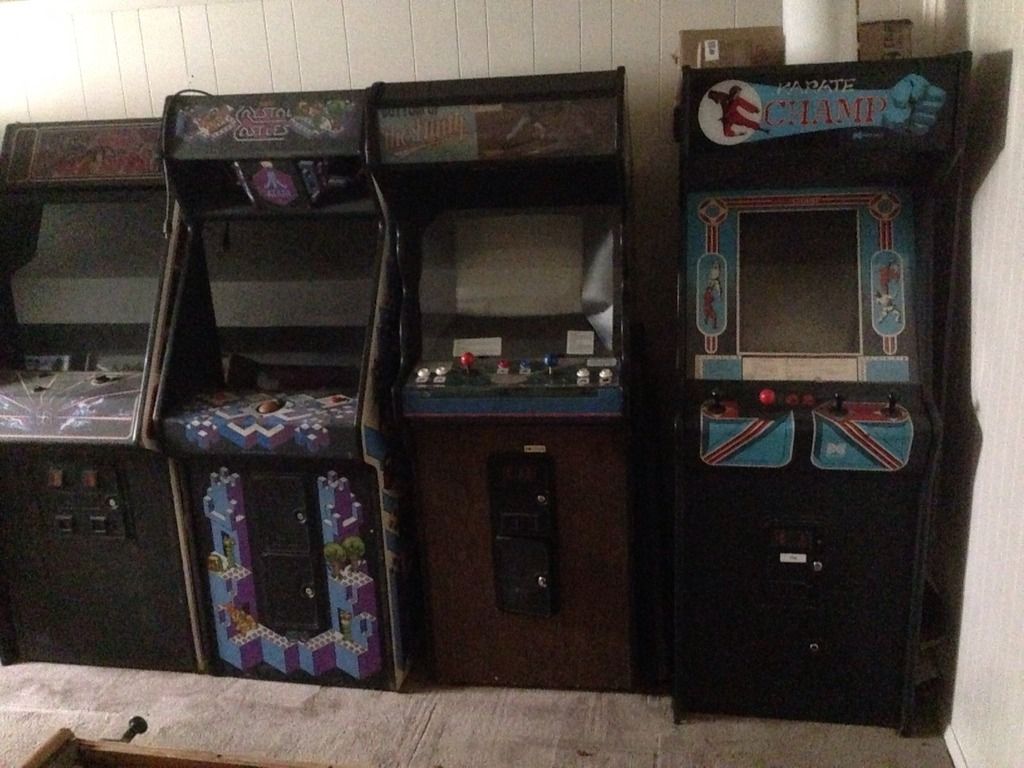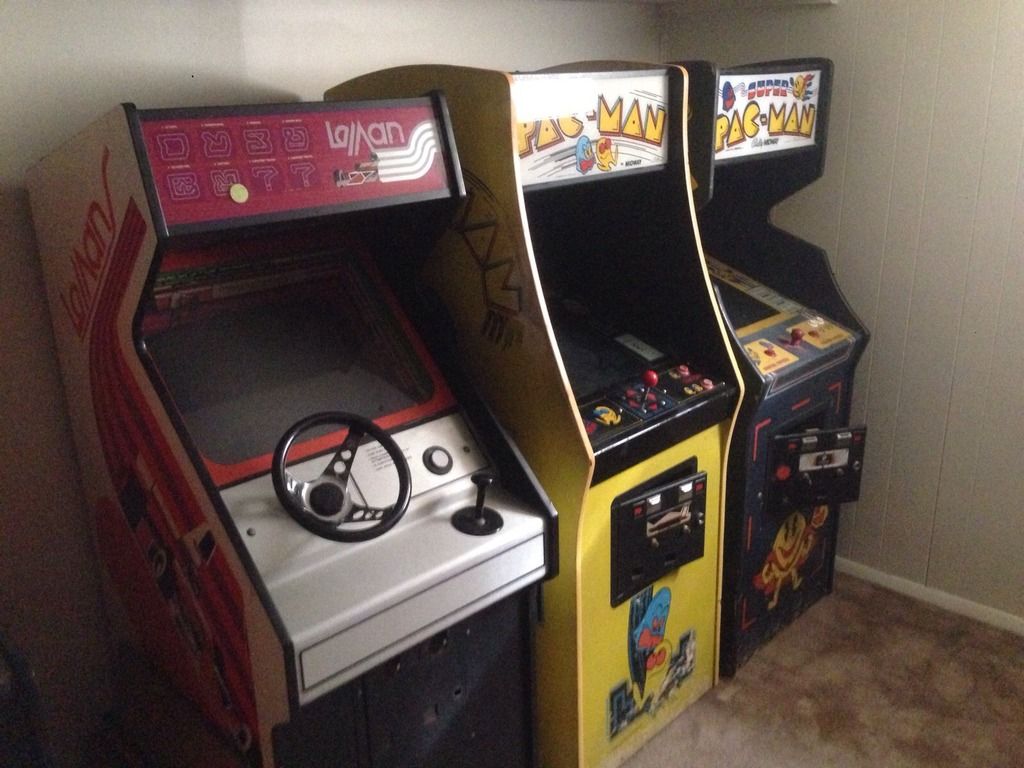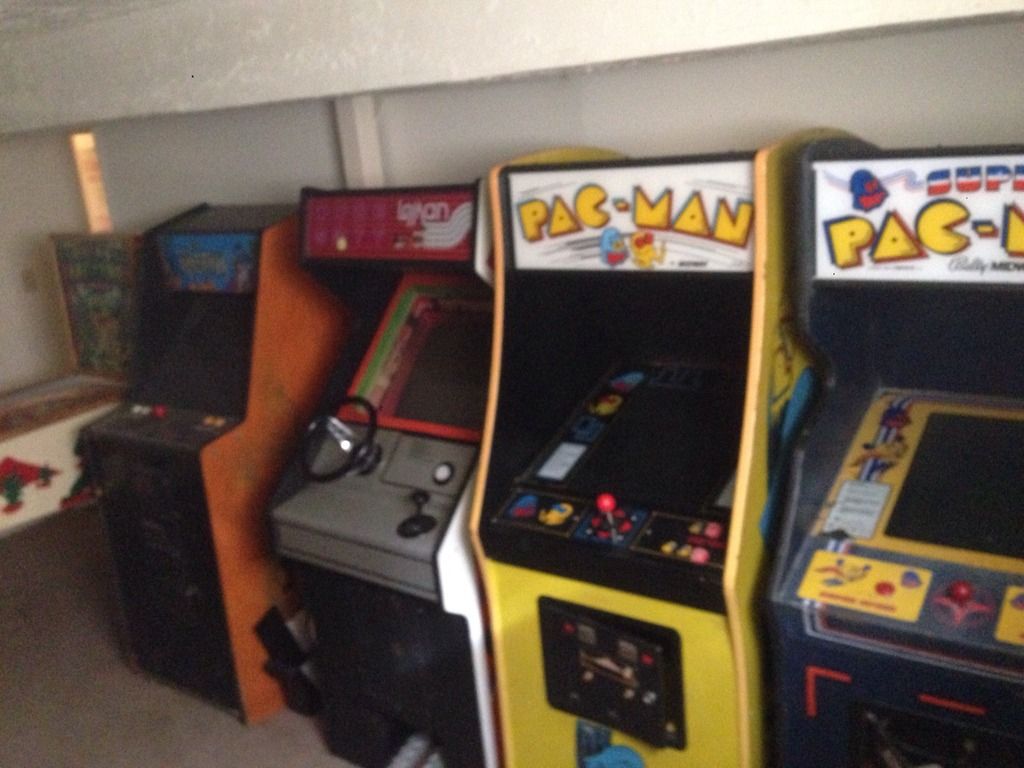 So, this was my 2015 arcade-wise....what was yours?