Have you always wanted a
ledsign with your Gamertag
, to light up your gameroom, mancave or gamecorner? Well, this is your chance. :awe:
I make personalized led illuminated gamertag signs. This means that every sign is
unique
, there is only one of it.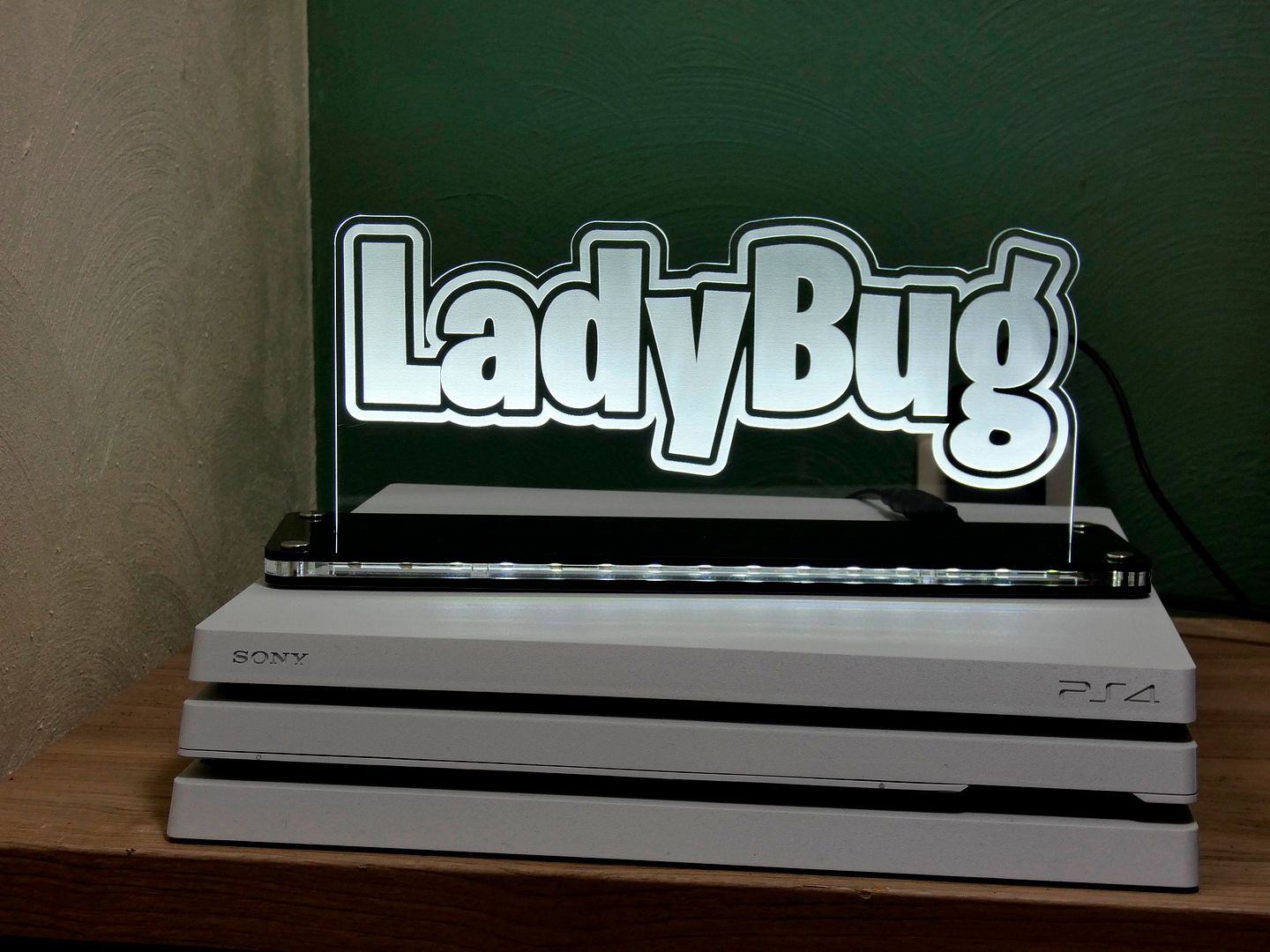 Each sign has a base of 3 acrylic layers and the middle one is transparent, to
show (off) the led lights all around the base
. The total sign is 29 cm long and about 12 cm in height, The engraved acrylic is 25 cm long. It's a single color sign, which means that you can choose between Red, Green, Blue or White. The leds are 12V 5050 leds, 60 leds/meter.
Because these signs are personalized, I will need a few days to make them. Price for these great signs is €
39.95
. This includes designing and engraving your Gamertag name, putting together the electronics, lasercutting and assembling the base and a 12V adapter (For now only EUR-plug, but you could easily add a cheap pin converter). The adapter works on 100V - 240V.

Extra's:
- an one meter extention cable, from the ledsign to the 12V adapter > € 2.95
- a remote for the single-color signs (see the last picture) for on/off, brightness and a few flash patterns > € 5
- RGB leds instead of single-color leds, including a 24-key RGB-led controller > € 10
- an one meter 4-pin RGB extention cable for the RGB-led sign > € 2.95
Shipping from the Netherlands, in a sturdy box, is additional. Shipping in The Netherlands is € 7, Shipping to most European countries is € 14.
I accept payment through IBAN or Paypal gift.
Here are some examples that I already made: